A premium-amount of new content marks the best time to start farming or return to the fields with more machines, maps, and crops than ever: The Premium Expansion and Premium Edition of Farming Simulator 22 are now available on PC & consoles! Here's the Launch Trailer:
Edition: One Game, Two Expansions, Seven Packs
---

The Premium Edition is a comprehensive package full of content: it includes Farming Simulator 22, six maps, seven official content packs, and both expansions of Year 1 & Year 2. Included are the Antonio Carraro Pack, Kubota Pack, Vermeer Pack, Göweil Pack, Hay & Forage Pack, Horsch AgroVation Pack & Oxbo Pack.
Furthermore, it contains the Premium Expansion (also available separately) and the forestry-focused Platinum Expansion that introduced Volvo to the series and featured many other brands, gameplay mechanics, a new map, and more. All in all, you get hundreds of machines from more than 150 brands to operate.
Expansion: New Map, Crops & Machines
---

Zielonka expresses the flair of Germany's neighbors, drawing inspiration from countries like Poland and the Czech Republic.
The picturesque landscape around a remote village offers fertile soil to cultivate the new vegetable crops: carrots, parsnips & red beet - which are added to the list of overall 20 crops.
There are also new factories, and production chains (soup factory, preserved food factory & potato processing plant) as well as a construction project that needs you to deliver wooden planks for the fancy production of pianos!
More than 35 new vehicles and tools are included: Authentically digitized with more details than ever, the implements extend the fleet to care for new as well as existing crops.
That includes ridge formers to shape ridges before sowing the new crops. Find out more about the process to sow & harvest carrots, parsnips, and red beet in our Farming Simulator Academy Tutorials!
Manufacturers Dewulf, Gorenc, Agrio & WIFO debut in the series, with even more machines by BEDNAR, Fiat, GRIMME, Kverneland, SaMASZ & others.
Which version to get?
---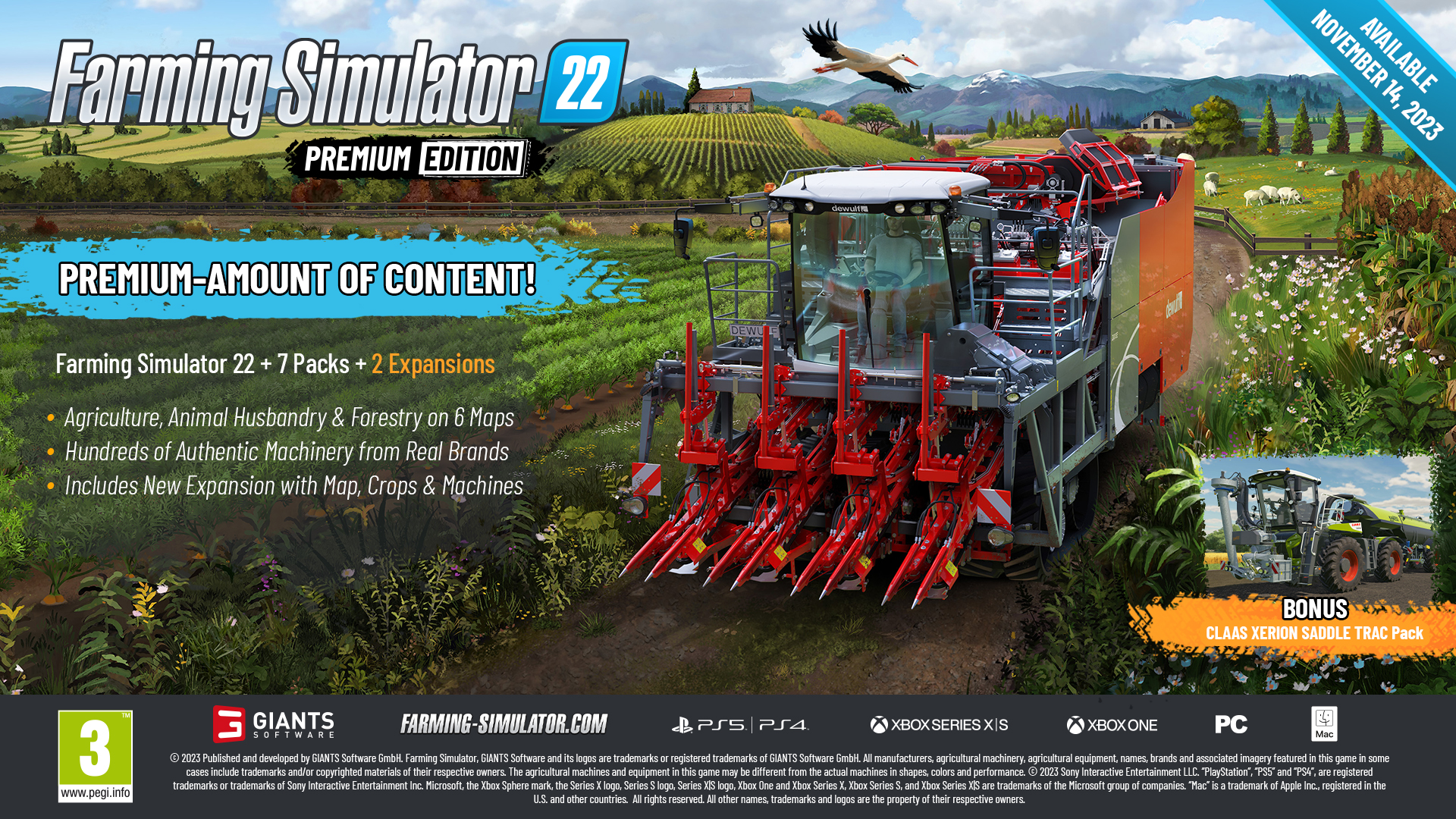 Get the Premium Edition if ...
... you don't own Farming Simulator 22 or the variety of packs and expansions. The comprehensive Premium Edition is the best-value option. It contains the base-game + all packs and expansions of the Year 1 Season Pass & Year 2 Season Pass, including the brand-new Premium Expansion.

Get the Premium Expansion if ...
... you already own the base-game and previous content packs + expansions, or only want to get the Premium Expansion content for Farming Simulator 22 separately.

Is the Premium Expansion included in the Season Pass?
The Premium Expansion is part of the Year 2 Season Pass for Farming Simulator 22. You don't have to purchase the Premium Expansion if you already own this season pass.
New To The Game?
---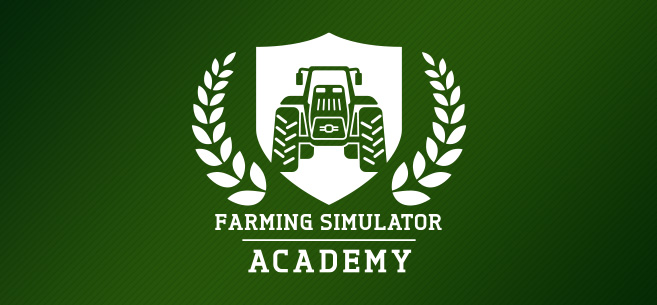 If you require some help in starting out - visit our Farming Simulator Academy! Find official tutorials, made by our games experts themselves, that will help you learn the game - with more and more topics being added over time. Check it out!

Don't miss any Farming Simulator news! Stay tuned and keep an eye on our channels: We're on Discord, Facebook, Twitter, Instagram, YouTube, and TikTok.