With the upcoming Premium Expansion (which is also included in the Premium Edition), you extend your farming operation with over 35 brand-new machines. Below, we collect the fact sheets presenting the machines included. Every Friday until launch, we share new fact sheets. A complete list of machines is already available on a previous blog!
The Premium Expansion & Edition release on November 14th for PC & consoles. Pre-orders are open. Owners of the Year 2 Season Pass receive the expansion on launch day without additional cost.
Fact Sheet Collection (Complete)
---
Friday, November 10th
Friday, November 3rd
Friday, October 27th
Friday, October 20th
Friday, October 13th
Friday, October 6th
Premium: Choose & Pre-Order Now!
---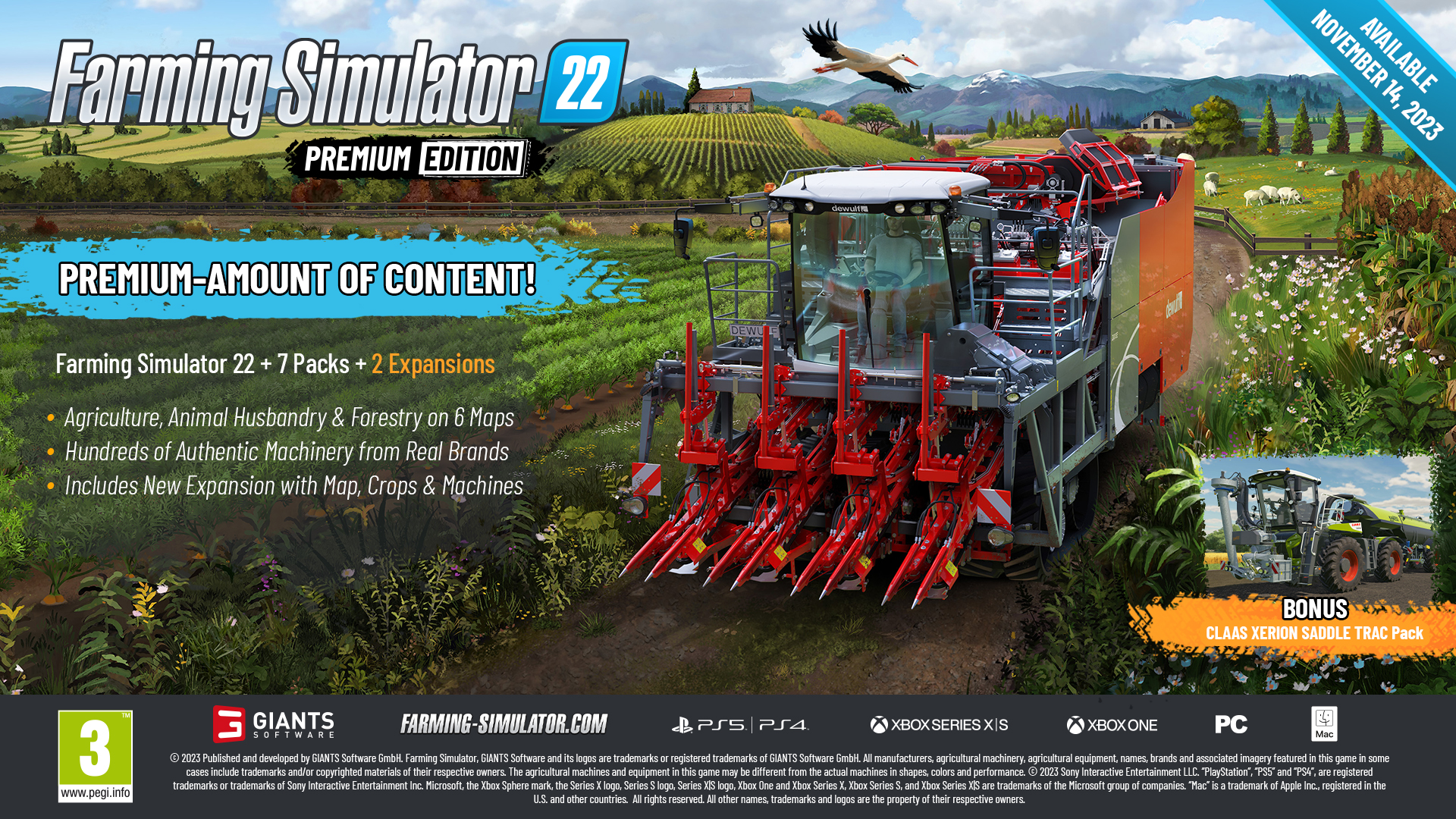 Premium Expansion
New Crops: Carrots, Parsnips & Red Beet

New Map: Zielonka (Central European)

New Factories & Production Chains

Over 35 New & Specialized Machines

4 New Brands, 15 Brands Overall

Premium Edition
Farming Simulator 22 Base-Game

Premium Expansion (above)

Platinum Expansion

Antonio Carraro Pack

Kubota Pack

Vermeer Pack

Göweil Pack

Hay & Forage Pack

HORSCH AgroVation Pack

Oxbo Pack