We got more content for you, and it's free: The second free content update is available for Farming Simulator 22. It's part of patch version 1.3 and adds eight vehicles and tools to the game. That includes a new brand!

A lot of other additions and quality-of-(farming)-life improvements are included, too. If you're connected to the internet, the patch should be downloaded and installed automatically before the game is launched.
New Brand and Machines
---
Dutch manufacturer Ploeger is introduced with the second content update, adding its latest four-wheeled manure spreader - that is yet to be introduced to the market. Yes, you can operate it in the game before it's fertilizing real soil! Find all new additions below.
Plöger AT 5104 LNMS
HARDI NAVIGATOR 4000
Kotte PQ32000
Krampe Big Body 750 S
FENDT PowerFlow 30Ft
Massey Ferguson PowerFlow 30Ft
Fendt IDEAL PL
Massey Ferguson IDEAL PL
Especially harvesting enthusiasts have something else to look forward to: With the Fendt IDEAL PL and Massey Ferguson IDEAL PL also comes an exciting feature: Electric slope compensation allows the header of various harvesters to dynamically adjust itself to sloped terrain.
If you get the new machines at the dealership, you'll also notice Motorex being present: The "Oil of Switzerland" is now an official partner of Farming Simulator. More improvements and bug fixes included in the patch enhance the virtual farming experience.
New Clothes For Your Characters - And You!
---
There are some new clothing options, too: Get a new hoodie, T-shirt and cap for your character. Or, even better, for yourself! We opened our new merchandise store, today. Some clothing items might seem familiar. Check it out!

Changelog: What Else is New in Patch 1.3?
---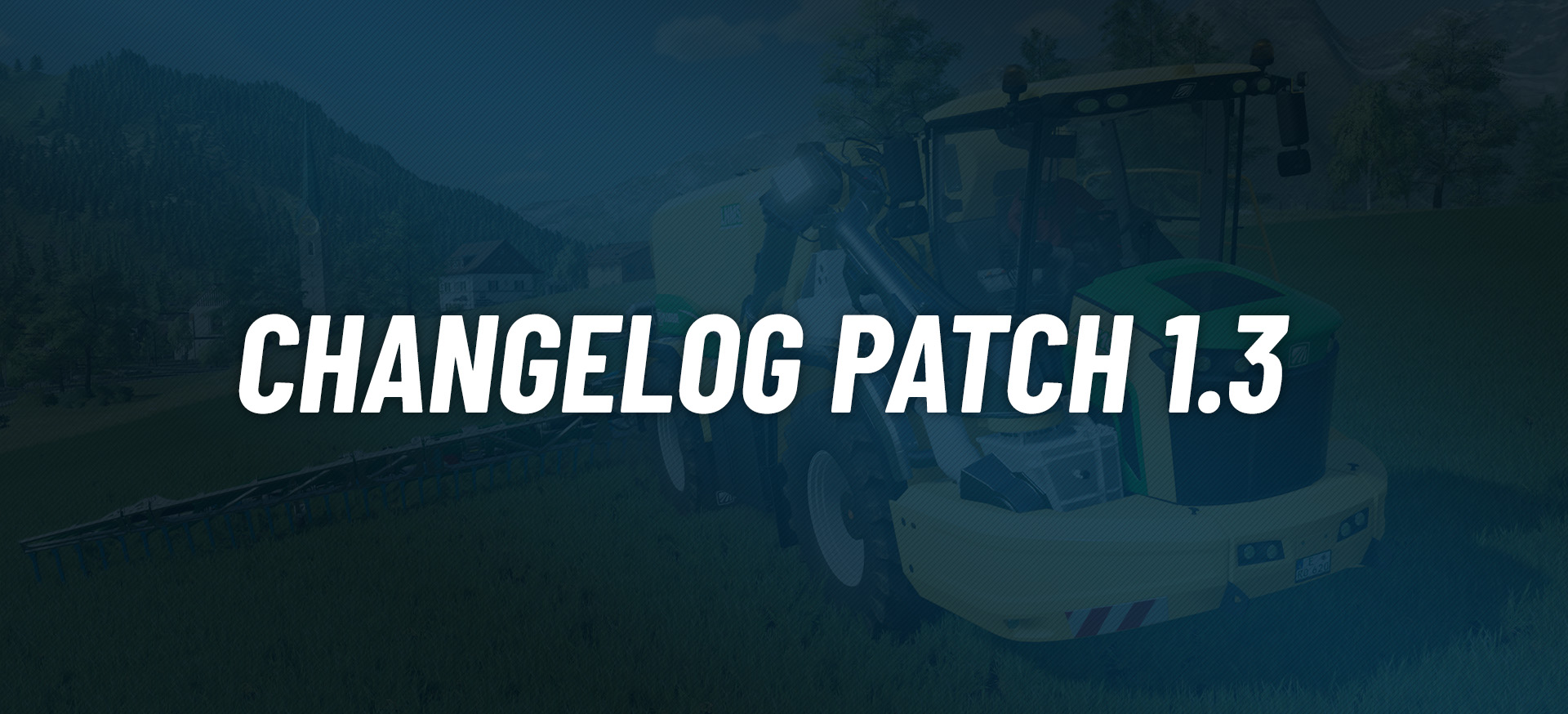 As always, Patch 1.3 includes a variety of other additions and improvements to enhance the farming experience. Find the complete list below!
Changes & Improvements
Fixed AI issues with articulated steering vehicles
Fixed animal screen scrolling input on number of animals
Fixed Animated Map Objects for mod maps
Fixed beehive honey pallet spawning
Fixed an issue where animal sounds were distorted while being close to an animal pen while in cabin view
Fixed bales that randomly appeared within the vehicles shop
Fixed crashes that appeared most recently on older console hardware when loading heavy save games or joining MP games with heavy saves
Fixed damage and owner display in vehicle info HUD
Fixed errors due to localization issues in Swedish, Czech, Danish, Canadian French and Norwegian
Fixed grassland rollers on Erlengrat
Fixed input for opening map directly
Fixed issues with beacon lights not matching the light reflections
Fixed issues with pallet forks falling into ground
Fixed issues with vehicles strapped on a train
Fixed license plates after resetting a vehicle
Fixed lost wood when factory storage is full
Fixed map hotspot graphics for various vehicles
Fixed train hotspot display for clients on Elmcreek
Fixed ModHub download progress display not being updated properly
Fixed players being able to open wrapped bales of other farms
Fixed preplaced buildings being deleted when sold
Fixed rare crash and visual issues when cutting trees
Fixed rare problem with silage silo not opening correctly when uncovered
Fixed situations where the game would not save anymore due to not enough memory
Fixed steering axles while trailers attached to the front of the tractor
Fixed unloading of cotton bales from bale loader
Fixed usage of custom mod pallets in productions
Fixed usage of vehicle tool cameras
Fixed various issues with using custom translations in mod maps
Fixed workshop update when vehicles are changed or sold
Improved accessibility of some stations by the AI worker
Improved AI loading and unloading for various storage silos and hay barn
Improved collision of trees
Increased maximum height for unloading Heizomat HM 8-400 KLC
Map slot count is now calculated correctly, which will further prevent crashes on older hardware when loading into heavy save games
Stone picker AI worker will now stop when it's full. It will automatically unload while a trailer is nearby
Various improvements of driving or working behavior
New additions
Added color configurations for Nardi header trailers
Added contract progress notifications
Added feature to sell vehicles and tools when loading a save that would be too heavy to load on older console generations otherwise
Added license plates for traffic cars on Haut-Beyleron & Erlengrat
Added minimum and maximum prices over a year in the fluctuations display
Added PowerDrive transmission to Case IH Magnum 400
Added proper ground alignment for Kuhn GF 8712
Added support for modders who can now define snap positions for cutters, so they snap onto base game cutter trailers
Added Three-Point-Linkage option for Versatile 4 WD
Added wheeled US configuration for CLAAS Lexion 8900
New to the game?
---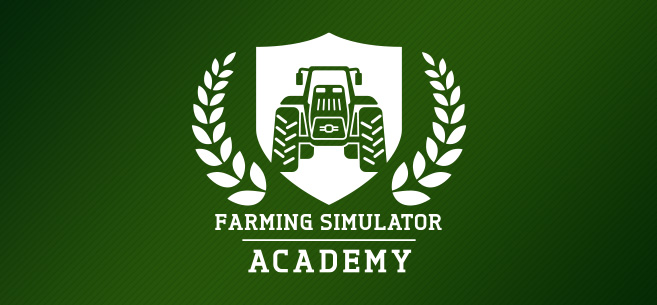 If you need some help in starting out - visit our Farming Simulator Academy! We just opened the doors to a series of official tutorials, made by our games experts themselves. Text tutorials and videos will help you learn the game - with more and more topics being added over time. Check it out!

Don't miss any Farming Simulator news! Stay tuned and keep an eye on our channels: We're on Discord, Facebook, Twitter, Instagram, YouTube and TikTok.