Ready for some field action? Our new competitive multiplayer modes are now available in Farming Simulator 22. Download patch 1.10, and you'll find both the Bale Stacking Mode and the Arena Mode in the main menu under "esports" - check it out!
Stacking Bales for the Highscore
---
What started out as a joyful highlight on international gaming events a few years ago, is now playable at home with up to six players: The Bale Stacking Mode requires you to carefully (and more important: quickly) stack square bales onto a trailer.
The goal: beat your own or your friend's highscore while a countdown applies some pressure! It's always good to train your skills for operating a front loader attached to your tractor anyway - even for your day-to-day farming business (hint: might be a helpful skill for the upcoming Hay & Forage Pack).
Team-Based Arena Mode Requires Strategy
---
Known from the FSL, the Arena Mode is now open to everyone. You don't need to register or compete in the league (but you can). Two teams, consisting of up to three players each, compete for the highscore by harvesting wheat, pressing bales and delivering them to their barn.
Additional layers of tactical gameplay are ensured through a pick & ban phase, randomized power-ups and multiple strategic approaches possible. There's also a training mode to make it easy for everyone to check it out - you can even try it on your own if you're not ready for others.
Want To Go Professional? Join The FSL!
---

You probably know the Arena Mode from the Farming Simulator League already. If you're interested in competing on a professional level, check out the website for the FSL, where you and your friends can register and join the league.
Season 5 (with a prize pool worth 200,000 Euros!) starts on July 1st & 2nd at FarmCon 23 in Lauingen, Germany. Might be worthwhile to start training with the new multiplayer modes - so, grab some friends!
Changelog: What Is New In Patch 1.10.1?
---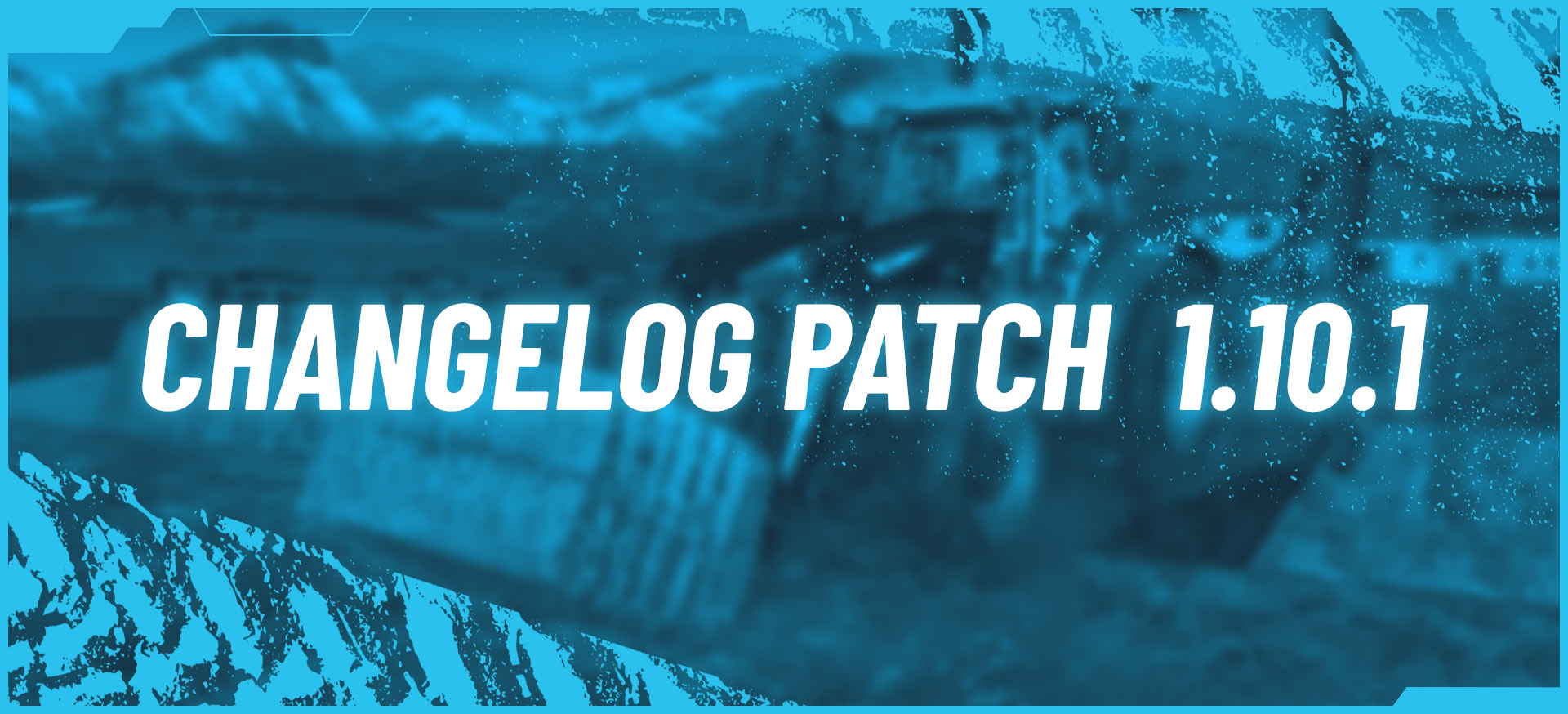 Please note: As with all major updates to Farming Simulator, you may experience stuttering on the first game launch after the update when using mods or custom graphics settings due to shaders being recompiled.
New additions
New Vehicles & Tools
New Holland CR 10.90 Revelation

New Holland Varifeed 41FT

New Holland 3162 Superflex Draper 45FT
Changes & Improvements
Fixed multiplayer map filtering if map uses localized name

Fixed several physics joint simulation issues

Updated to Intel XeSS 1.1 upscaling

Fixed capacity of Brantner DD 24073 & Z 18051

Visual fixes on

Hardi Mega 1200L, Versatile 4WD, John Deere 4755, KUHN SLC 141, HAWE SUW 5000, Bührer 6105, CLAAS XERION 5000, DEUTZ-FAHR Series 8 TTV, FARESIN PF 2.24 Plus, Manitou MLT 737-130 PS+, Schäffer 9660T-2, Plöger AT5104 LNMS & Vervaet Hydro Trike 5x5

Fixed issues with multiple storage areas for object storage

Added maxHeight attribute for storage areas on object storage

It's now possible to storage mission bales inside object storage

Object storage capacity and supported fill types are now shown in the shop as well