It's gamescom time, people! As every year, we come prepared and have a brand-new trailer and a couple of screenshots showing off the upcoming Premium Edition of Farming Simulator 22.
If you're in Cologne, say hello! You can't miss our booth. Hint: it's the one with the John Deere 8R! Find out more about what we're up to in Cologne - we bring the Premium Expansion and the upcoming HORI Farming Vehicle Control System!
Packed with a lot of content, and we mean A LOT, the Premium Edition is not only exciting for gamescom visitors who haven't started their virtual farming life yet. It might be something for you, too, if you need to catch up on additional content (all packs and expansions of both Season Passes are included). Find out more below and enjoy the trailer!
Here Are Some New Screenshots, Too!
---
Premium: Choose & Pre-Order Now!
---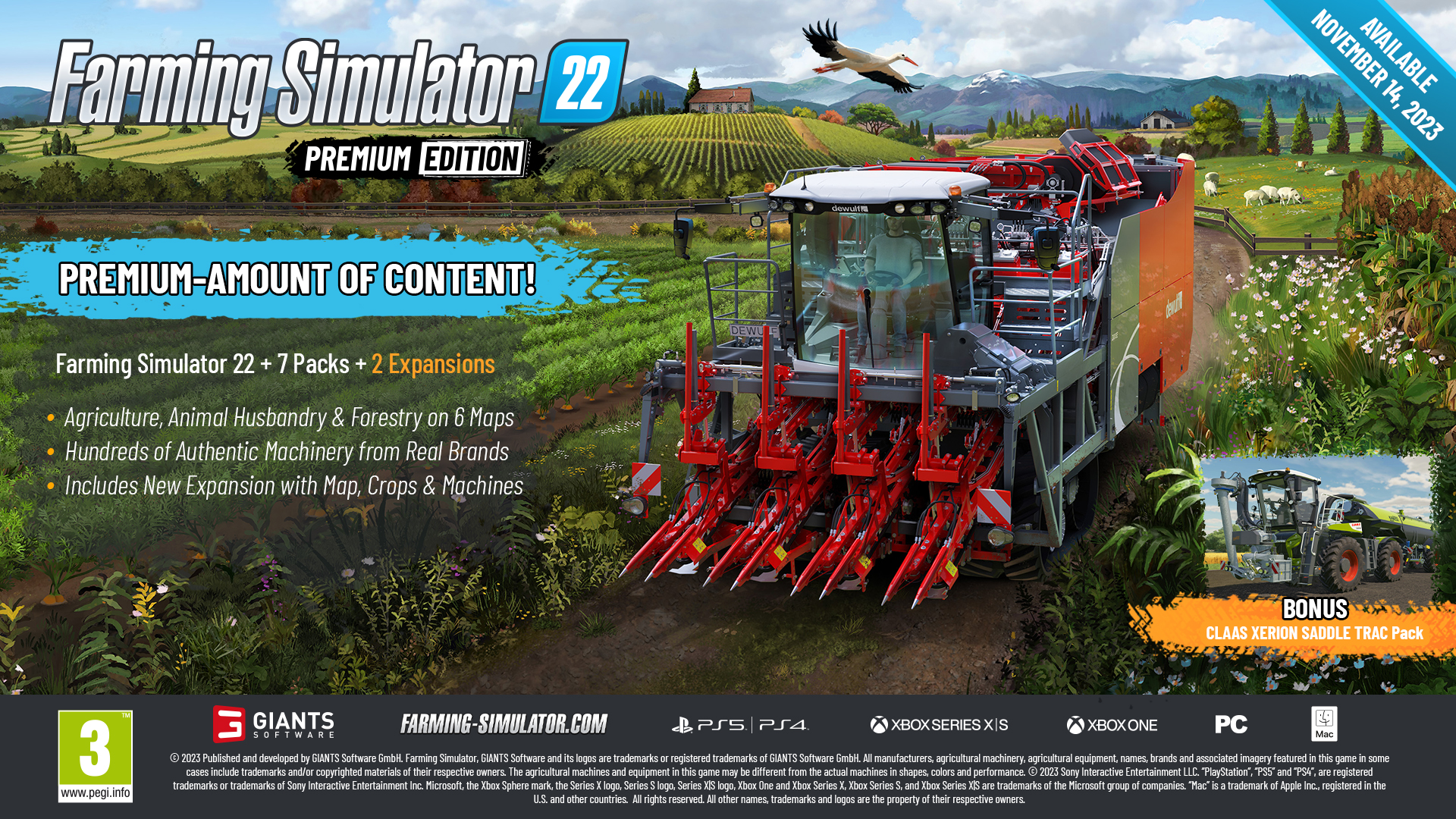 Premium Expansion
New Crops: Carrots, Parsnips & Red Beet

New Map: Zielonka (Central European)

New Factories & Production Chains

Over 35 New & Specialized Machines

4 New Brands, 15 Brands Overall

Premium Edition
Farming Simulator 22 Base-Game

Premium Expansion (above)

Platinum Expansion

Antonio Carraro Pack

Kubota Pack

Vermeer Pack

Göweil Pack

Hay & Forage Pack

HORSCH AgroVation Pack

Oxbo Pack