Precision Farming is coming to Farming Simulator: Today, we're announcing a special project initiated by John Deere and funded by EIT Food, Europe's leading Food Innovation Initiative. The focus of this project is the implementation of Precision Farming in a public gaming environment.
That environment will be, you guessed exactly right, Farming Simulator! The project is set to take place over a span of two years and involves a variety of EU partners.
About the project - a collaboration of EU members
The goal of the Precision Farming Project is simple and is rooted in the fact that public knowledge about farming is in decline. The link between society living in big metropolitan areas and modern agricultural technology is almost severed. EIT Food, together with John Deere and other partners, is set to change this public image about modern and sustainable agriculture by increasing transparency and trust in the modern agriculture.
Against the widely spread assumption that it's only possible for small family owned farms to produce high quality and organic crops, the project is meant to highlight modern technology known as Precision Farming, or Precision Agriculture. This technology allows big farms to produce high quality goods while being environment-friendly, too.
This is where GIANTS Software comes into play: Modern precision farming technologies will be introduced in Farming Simulator as one of multiple efforts to change this false perception and raise awareness for sustainable farming in the general public.
Precision Agriculture coming to Farming Simulator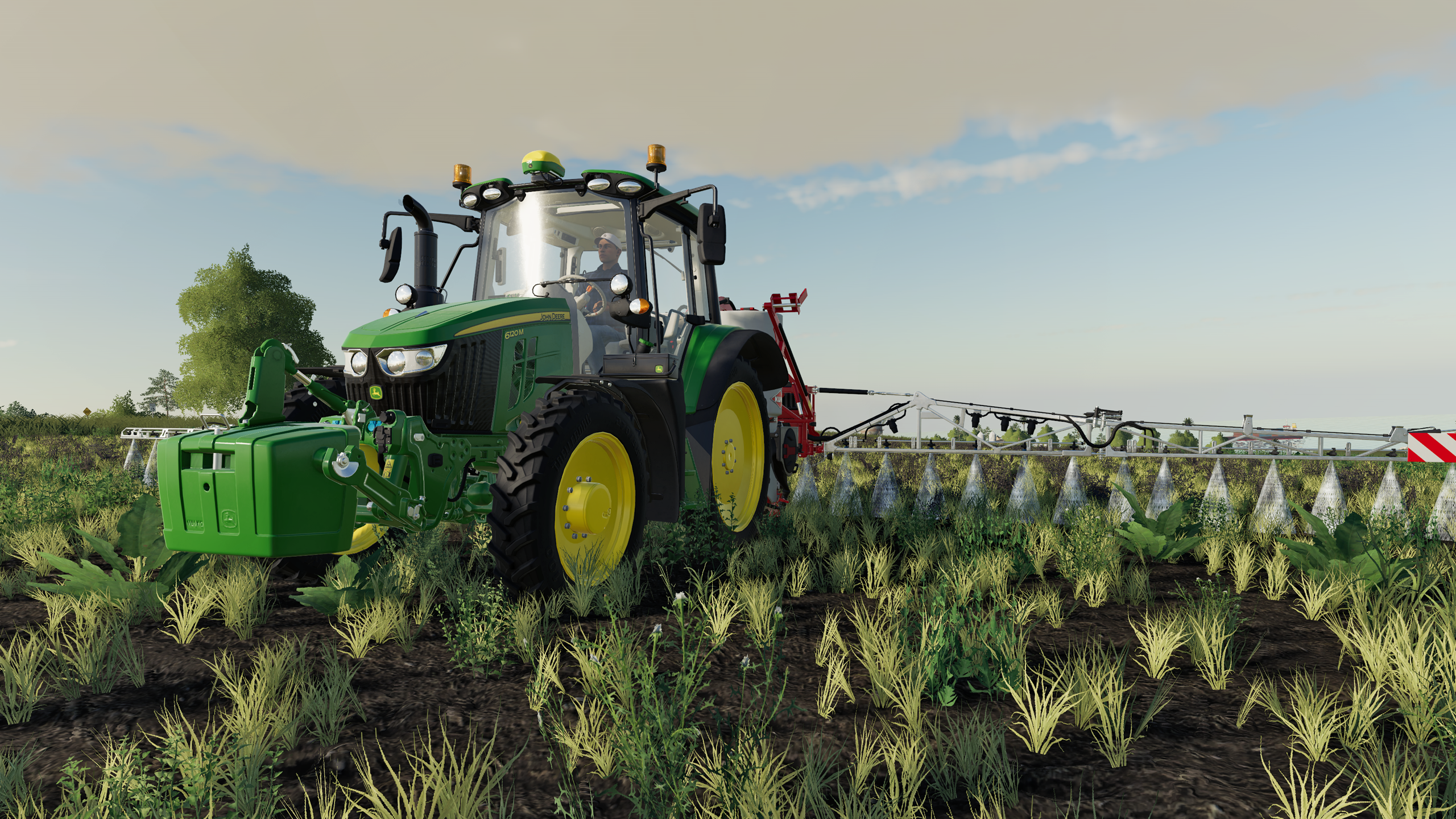 Planned as a free game module for Farming Simulator, Precision Farming will be introduced through various new gameplay features over the two-year-lifespan of the project. While the exact course of the development of the final module is yet to be determined together with the University of Hohenheim (Germany) and University of Reading (Great Britain), the first version of the module will introduce heterogeneous fields with regards to soil types.
Meaning, the player will be able to manage different zones by using variable rate technologies. Sustainability and technical efficiency scores will quantify the result of their actions when using precision farming technology in the game. More features are planned to follow after precise, academic and scientific evaluation by the involved parties.
More info to follow, stay tuned!
Since the project is currently in the concept phase, more information will be revealed later as the project progresses. Over the course of two years, we will update you with new information about the development of both the module as well as the project by EIT Food and John Deere itself as well as other involved parties.
You'll learn more about the background soon. So, please stay tuned for more information about Precision Farming in Farming Simulator!

This EIT Food activity has received funding from the European Institute of Innovation and Technology (EIT), a body of the European Union, under Horizon2020, the EU Framework Programme for Research and Innovation.
EIT Food is Europe's leading agri-food innovation initiative, with the aim to create a sustainable and future-proof food sector. The initiative is made up of a consortium of key industry players, start-ups, research centres and universities from across Europe. EIT Food aims to collaborate closely with consumers to develop new knowledge and technology-based products and services that will ultimately deliver a healthier and more sustainable lifestyle for all European citizens.