15. November 2022
If you didn't sleep through chemistry in school, you know that Platinum is a dense and precious element. Just as dense as the woods of Silverrun Forest with its precious Sequoia trees and probably the most beautiful landscape we ever created for Farming Simulator.

As of today, the shiny Platinum Expansion and Platinum Edition (base game + expansion) are available for PC and consoles! Sure, there is a launch-trailer, too!
Platinum: This Is What You Get!
---
Platinum Edition contains base game + Platinum Expansion
Platinum Expansion contains 40+ new vehicles, tools & items
Features Volvo, IMPEX, John Deere, Koller, Komatsu, Pfanzelt, Schwarzmüller & more
New gameplay features include yarders, winches, tree marking & more
New map: Silverrun Forest - with construction projects & new production chains
Expansion is included in the Year 1 Season Pass
If you missed our previews of the new Platinum features, don't worry: You can easily catch up and check out the new tree marking system, the hydraulic breaking of rocks, all those new machines to transport logs - especially yarders and winches - as well as improvements to planting and felling trees, and a look at the collectibles and points of interest in Silverrun Forest!
There's a lot to discover, and we highlighted the new additions and improvements on the blog over the course of the past few weeks. Don't forget to check out the Fact Sheet Collection, too, if you want to know more about the machines included in the Platinum Expansion!
All Expansion Machines & Items
---
Map
Vehicles
Volvo BM 2654
Volvo BM LM 841
BM-Volvo DR 631
Volvo BM SM 462
Volvo EC250DL
Volvo EC380DL
Volvo L120H
Volvo L180H
Volvo L200H High Lift
Volvo F16
Volvo FH16
Volvo VNX 300
Komatsu 911.5 X3M (2011)
Komatsu 951
IMPEX Hannibal T50
John Deere 843L-II
John Deere 848L-II
Kotschenreuther K 300R
Manitou M50-4
Pfanzelt PM Trac
Pfanzelt Felix
Equipment
Tajfun EGV 65 AHK SG
Pfanzelt DW P 186
Pfanzelt P13 4272
Koller K-300-T
Koller K 307c-H
Schwarzmüller Timber Trailer Semi
Schwarzmüller Timber Trailer
Schwarzmüller Low Loader 4A
Schwarzmüller Low Loader 3A
Risutec SKB-240
Koller P60
Westtech Woodcracker G1650
Westtech Woodcracker C550
TMC Cancela THX-180
Volvo Universal Bucket (LM 841)
Volvo Rock Bucket - Spade Nose (LM 841)
Volvo Pallet Fork (LM 841)
Volvo General Purpose Bucket - Heavy Duty
Volvo Rock Bucket - Spade Nose
Volvo High Tip Bucket
Volvo Pallet Fork
Volvo Big Bag Lifter
Volvo General Purpose Bucket - Heavy Duty (L180H)
Volvo Rock Bucket - Spade Nose (L180H)
Volvo High Tip Bucket (L180H)
Volvo Pallet Fork (L180H)
Volvo Big Bag Lifter (L180H)
Volvo Unloading Grapple (L180H)
Paladin SFB 750
Misc
STIHL marking spray: blue
STIHL marking spray: green
STIHL marking spray: orange
STIHL marking spray: red
STIHL marking spray: pink
STIHL marking spray: yellow
STIHL marking spray: white
Lizard Shipping Container
Hörmann Bulk Hall
Hörmann Shelter With Photovoltaics
Hörmann Production Building With Photovoltaics
Tree Sapling Pallet
Placeables
Log Cabin Farm House (5 variations)
Damaged Bus
Barrel Factory
Furniture Factory
Flooring Factory
Iron Furnace
Paper Factory
Pet Accessories Factory
Art Accessories Factory
Shingle Factory
Wood Turner
Silverrun Market
Platinum Edition Also Available Now!
---
If you don't own Farming Simulator 22 yet, the Platinum Edition is the perfect choice for you. If you already own the base game, the Platinum Expansion is available on its own and extends the game with all those cool featured mentioned above.

Get The Season Pass!
---
If you want to extend your copy of the game with loads of new content, check out the Season Pass! Especially, since you save money compared to buying the packs and the Platinum expansion separately.

New to the game?
---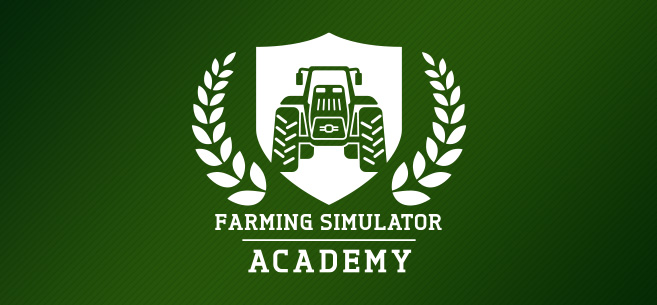 If you need some help in starting out - visit our Farming Simulator Academy! We just opened the doors to a series of official tutorials, made by our games experts themselves. Text tutorials and videos will help you learn the game - with more and more topics being added over time. Check it out!

Don't miss any Farming Simulator news! Stay tuned and keep an eye on our channels: We're on Discord, Facebook, Twitter, Instagram, YouTube and TikTok.