21. January 2022
If you don't know about our community yet (maybe you're new here), we'll show you where to find our dedicated fans, so you can join in.
Are you looking for someone to help out on your farm? Do you just want to exchange opinions or ideas with other players? Do you want to share your creations - from cool screenshots up to some awesome mods you created? Here you'll find the channel that's just right for you.
Farming Simulator on Discord
---

Do you need help quickly or look for someone who wants to join your multiplayer session, you'll find someone here - pretty much 24/7. Whether you prefer text or voice channels, both are available. Over 120,000 users are already signed up to our Discord server, so why don't you join, too?
The official Farming Simulator forums
---

It's a good sign in the 21st century if there's still a lot of people actively using online forums - since most online forums are pretty much abandoned by now, preserved by almost forgotten web design standards of the early 2000s. That's not the case in our forums, with hundreds of new postings per day: Our fans still engage in long discussions. Meet active players and long-time fans, dedicated modders as well as real farmers playing the game.
Farming Simulator on Twitch & YouTube
---

On YouTube, you'll find exactly what you're expecting: Teasers and trailers to our new game content, interviews with partners and much more. But that's not all we're doing, of course. We're also streaming on Twitch. Join our streams some time and watch our Farming Simulator League tournaments, for example. Live while chatting with other people!
Our Social Media channels
---

Facebook, Twitter, Instagram - we and many of our fans are active on social media. Follow us if you don't want to miss any news about Farming Simulator as well as various fun stuff we're doing on there.
Farming Simulator on Reddit
---

If you're already active on the community platform Reddit (also called "the front page of the internet"), visit /r/farmingsimulator. The farming community on Reddit is sharing and discussing news, videos and screenshots as well as memes, anecdotes and other things.
So, who's responsible for the community?
---

For us at GIANTS, it's important to stay in touch with our community. Because of that, you'll find us on pretty much all the channels listed above. First and foremost, you'll meet our Community Manager Lars as well as both of Community Coordinators Chaki and Kermit.
All three of them are, among other things, responsible for two essential things: They're your voice at GIANTS, and they're in the same capacity our voice in the community. They'll publish important announcements in the community, answer your questions, and do a lot of other things related to community management. Like producing our very own Farming Simulator Podcast
Community Manager: Lars "Lisertan" Malcharek
Lars aka Lisertan is our Community Manager and eSports Coordinator at GIANTS Software. That means, he's not only responsible for the community but is also supervising the Farming Simulator League. Lars strongly believes that gamers are more than just a statistic in the overall sales figures of a video game. He joined the team in March 2017 after working for Electronic Arts, Bioware and NCSoft for many years, specializing in Online-Communication, Public Relations, Forums Administration, Customer Support and of course Community Management.
Community Coordinator: Christoph "Chaki" Stumpfer
Chris aka Chaki joined the team in March 2019 to support Lars as Community Coordinator and help focussing more on the community. He's active on all channels, especially Twitter, Discord and on our official forums. Chris has also many years of experience in the gaming business on his resume - including his positions as Community Representative at Ubisoft, Community Coordinator at Electronic Arts and Social Agent at Zenimax Online.
Community Coordinator: Kermit Ball
As GIANTS Software and its Farming Simulator community is steadily growing, we definitely needed backup. Kermit joined the community team in 2021. While Lars and Chaki operate from our office in Germany, Kermit is located in the US. That way, we can strengthen the contact to our growing audience of fans overseas, and he's your guy to talk to, if you're living in North America. You might also recognize the "Kerminator" as one of our FSL Casters, or, if you're into soccer, as a freelance soccer announcer, as professionally commenting real and virtual competitive sports is only one of his many passions.
Our Moderators
Not to forget our active and committed moderators on the forums and Discord. They ensure that all community members stay civilized and play by the rules. They help if some of you wander around aimlessly on the Discord channels and forums, and gladly try to help if you have a problem.
Our Ambassadors
Some time ago, we announced the Farming Simulator Ambassador Network (not to be confused with our Partner Program) - designed to strengthen the link between our community and us at GIANTS Software. We recruited Ambassadors within the community that are an integral part of our connection to an international community. They are, for example, contact persons in countries, where we don't speak the language, like Finland, or Poland.
New to the game?
---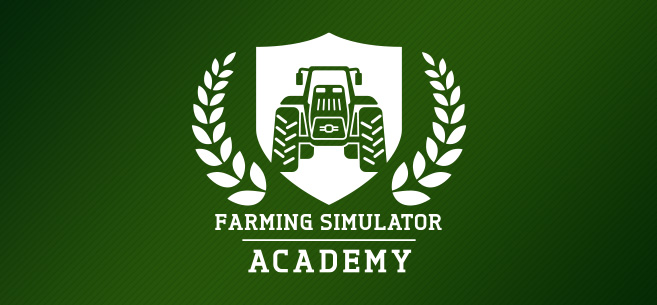 If you need some help in starting out - visit our Farming Simulator Academy! We just opened the doors to a series of official tutorials, made by our games experts themselves. Text tutorials and videos will help you learn the game - with more and more topics being added over time. Check it out!

Don't miss any Farming Simulator news! Stay tuned and keep an eye on our channels: We're on Discord, Facebook, Twitter, Instagram, YouTube and TikTok.