22. November 2021
Oh boy, here we start farming again: Farming Simulator 22 is out now! It's available on PC, Mac, PS5, Xbox Series X/S, PS4, Xbox One and Stadia.
Let the good times grow!
---

As you can imagine, based on the announcements of the last weeks and months, Farming Simulator 22 is our biggest game yet. More crops, more machines, seasonal cycles adding new challenges, production chains forming agricultural empires and much more - there's a lot more to the game than to any entry of the series before. Here's what you can enjoy:
Over 400 machines & tools, including new categories
Over 100 real international brands
Seasonal cycles and production chains
New crops: grapes, olives and sorghum
Vastly improved build menu & character editor
New and improved sound design for more immersion
Various engine improvements and graphical enhancements
Cross-platform multiplayer and official mod-support
and more!
That's just the start!
---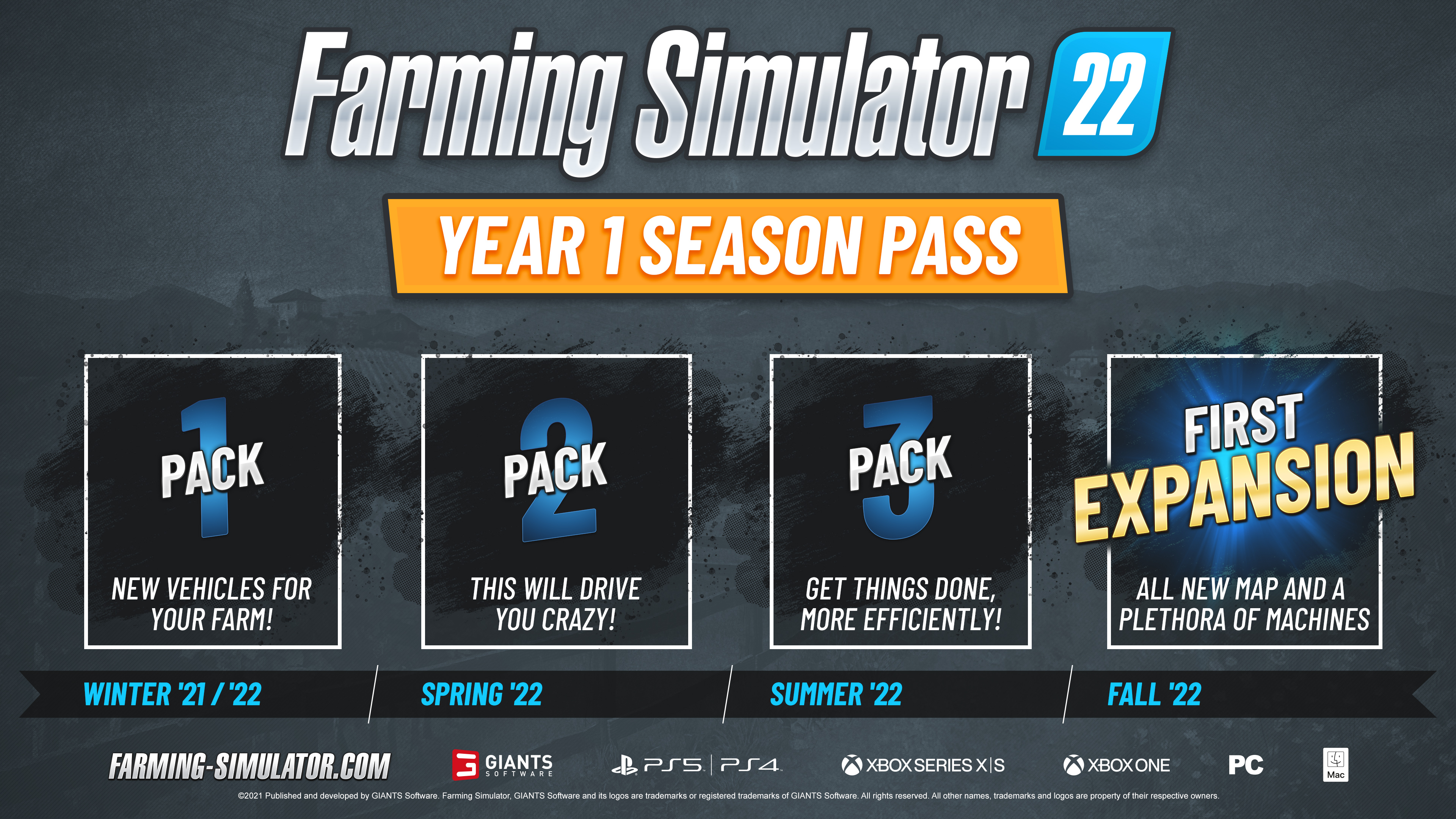 "It's an amazing accomplishment that marks a striking milestone on multiple layers of the company's history", says GIANTS Software CEO Christian Ammann. "Farming Simulator 22 is our first and globally self-published title, it's the most extensive entry of the series to date, and it's the result of our huge ambitions that will nourish our plans to realize even more potential in the future. It's not just a milestone, it's a stepping stone, as well."
We will extend and improve the game further, with new content planned to make your experience even more fun in the future - you can count on it. The Year 1 Season Pass is already available. Get new content for Farming Simulator 22 and save money!
New to the game?
---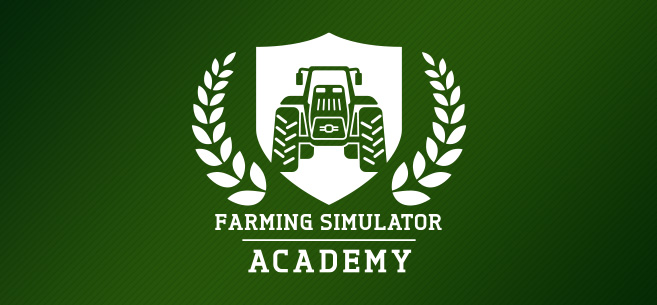 If you need some help in starting out - visit our Farming Simulator Academy! We just opened the doors to a series of official tutorials, made by our games experts themselves. Text tutorials and videos will help you learn the game - with more and more topics being added over time. Check it out!

Don't miss any Farming Simulator news! Stay tuned and keep an eye on our channels: We're on Discord, Facebook, Twitter, Instagram, YouTube and TikTok.