14. March 2023
Please Note! The patch is currently being rolled out across platforms. It can take a couple of hours until the update becomes available on your system. Crossplay services may be affected in the meantime.
A new patch for Farming Simulator 22 is available for download. In preparation for the Göweil Pack (Release: March 21st), a new storage building is now available, in which you can store bales and pallets of any shape and size. Of course, this is for everyone - even if you don't own the Göweil Pack.
You can improve your gaming experience even more with the new graphics setting "Screenspace Shading Rate". As usual, the patch also contains a number of optimizations - you can find the complete list of changes below.
Changelog for Patch 1.9
---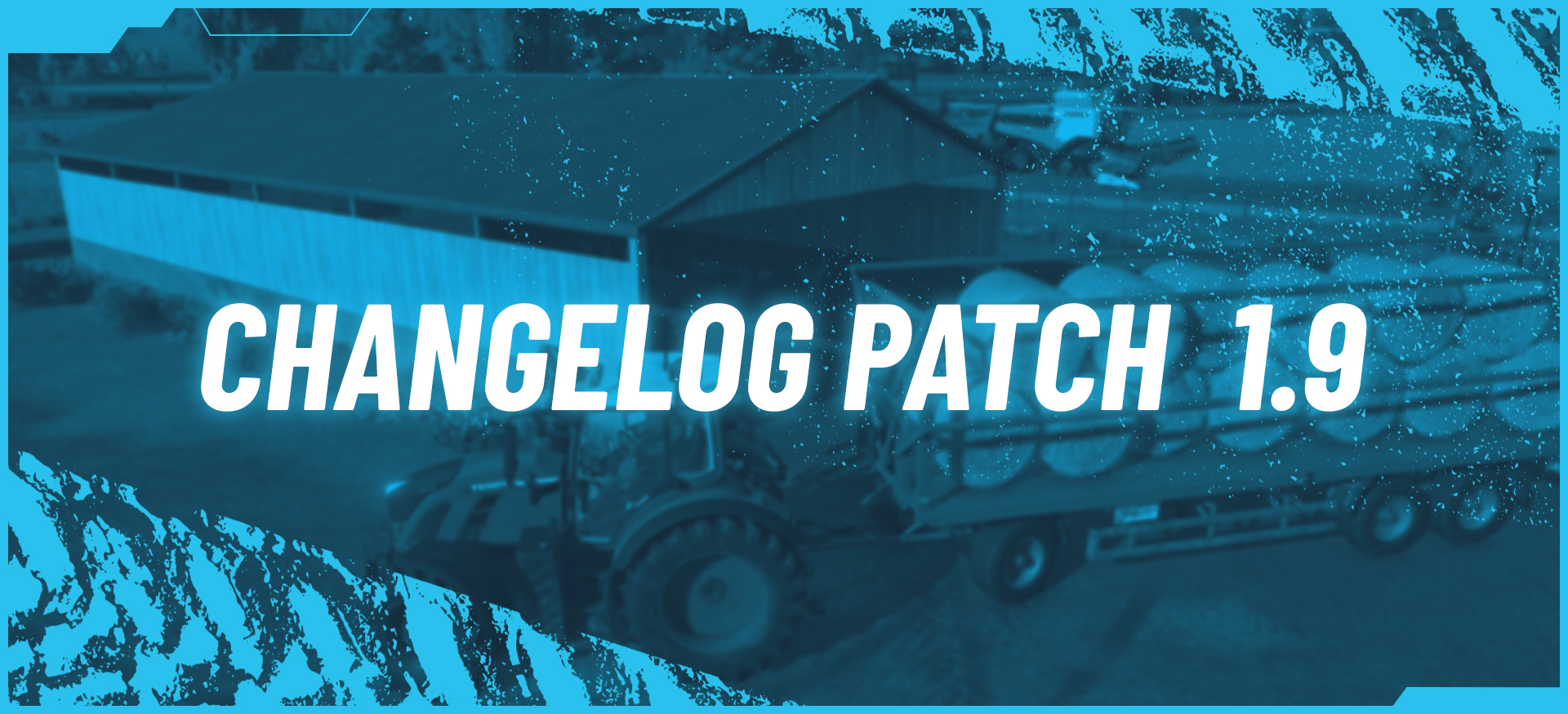 Please Note! As with all major updates to Farming Simulator, you may experience stuttering on the first game launch after updating. Especially when using mods or custom graphics settings due to shaders being recompiled.
New Additions
Added bale and pallet storage building
TMR can now be transported with silage trailers
Added 'Screenspace Shading Rate' option for improved performance
Bugfixes & Changes
Fixed discharging of Kuhn SPW Intense
Fixed state of bale wrappers after savegame loading or joining in multiplayer
Visual fixes on Claas XERION, Hardi Aeon, Hawe SUW, John Deere 6R, Krone BiGX & Manitou MLT 625
Fixed start duration of Zetor Z-25K
Fixed server list not refreshing after canceling password dialog
Modding
Added support for up to 64 fruit types in mod maps
Get The Season Pass!
---
If you want to extend your copy of the game with loads of new content, check out the Year 1 Season Pass and Year 2 Season Pass! Especially, since you save money compared to buying the packs and the new expansion separately.